BACT Process Systems offers custom-engineered, performance-guaranteed pollution control equipment. We choose to represent this manufacturer because of the high degree of versatility their customized equipment offers at a competitive price.
---
Wet Scrubbers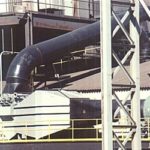 BACT's wet scrubbers are custom designed based on the application, providing for tremendous versatility. This allows removing particulate from almost any source, tailored to the kind of volume and conditions your process demands.
---
Dry Scrubbers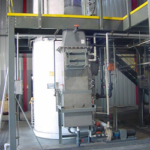 Dry scrubbers offer an alternative that produces highly reliable scrubbing without causing any condensation of fluid within the flue. The result is a simpler system with no wastewater disposal needed.
---
Oil Mist Collectors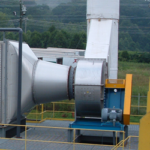 Reliably filter out mist produced by oils, coolants and other industrial substances. The most common application is wet machining and metalworking, but BACT provides a range of oil mist collectors to handle almost any substance under a range of conditions.
---
Air to Air Heat Exchangers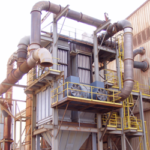 BACT's air-to-air heat exchangers are extremely cost-effective units that can handle gas streams coming in at temperatures of up to 1,600°F. The exchanger rapidly cools the gas stream and comes with one of the most effective heat recovery systems on the market. Because of the savings from heat recovery, BACT Process Systems' heat exchangers typically pay for themselves—often in less than a year.
---
Absorbers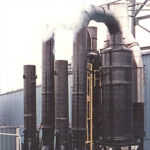 Absorbers can be used either to remove gaseous pollutants and purify air streams, for odor control, or both. BACT Process Systems offers absorbers in spray tower, tray tower and packed tower configurations.
---
Spray Coolers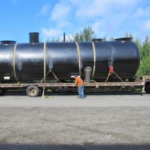 Spray coolers offer rapid cooling and can remove heat much more effectively than pool boiling. BACT offers spray cooler systems for the most exactly process requirements, with a wide degree of customization available.
---
Thermal Oxidizers
BACT Process Systems' thermal oxidizers are engineered to exact specifications to deliver some of the most efficient, reliable pollution removal available. The thermal oxidizer uses high temperature to neutralize hazardous gases almost instantly. This allows the gas to be released safely into the atmosphere.
---
High Efficiency Cyclones
Most cyclone collectors peg their efficiency to the cyclone length—which can be a problem depending on the height of your facility. BACT Process Systems has perfected the low-turbulence, high-efficiency inlet so that even shorter cyclones deliver maximum performance.
---
Get the Solution You Need
What do you need your pollution control equipment to do? Tell us your use case and let our team help you solve it—reliably and economically. Contact us today.