CPE Filters produces some of the highest-quality and most cost-effective, dust, fume and particulate control equipment in the world. The CPEF line includes a complete range of equipment for capturing pollutants from almost any manufacturing process. You may not have heard of CPE Filters but most of your OEM's know them!
---
Pulse-Jet Dust Collectors and Baghouses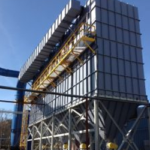 Dust and particulate can ruin product, damage equipment and threaten worker safety—or even cause an explosion. CPEF's dust collectors include high efficiency pulse-jet models in both top- and bottom-entry setups.
---
Shaker Collectors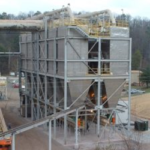 CPEF's shake-cleaning baghouses provide an innovative solution to keeping filter bags clean. Bags can be fully cleaned even in situations where no compressed air is available. Additionally, individual compartments can be taken out one at a time without taking the entire baghouse offline, allowing for continuous cleaning.
---
Bin Vents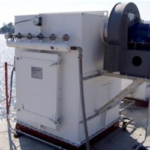 Bin vents provide a low-cost, easy-install solution for separating clean air from dust-filled air. CPEF's bin vents are engineered for easy cleaning and long lifespan. Compact bin vents for tight spaces are available.
---
Cyclones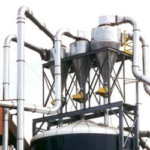 CPEF offers a robust line of high-efficiency cyclones that are well suited to pneumatic conveyance, size reduction and product recovery. Carbon steel, stainless steel, AR steel, ceramic/refractory liners and other liners are available.
---
Filter Receivers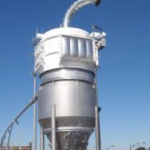 CPE Filters's round style filter receivers are designed for higher pressure or vacuum applications. Rated from -17″ Hg vacuum to 15 psig and more in special applications. They are frequently used in pneumatic conveying and as receivers for air swept fine grinder and classifier mill type milling systems.
---
Cartridge Collectors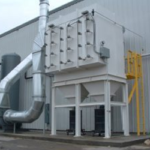 CPE Filters pioneered a new line of spun-bonded polyester cartridges which maximize collection efficiency while reducing cost. Advantages include:
99.99% collection efficiency in most applications
Efficiency is nearly equivalent to membrane filter bags, with longer durability and lower operating cost
Higher volume handling in a smaller, more compact unit
Easy to convert from existing pulse-jet bag collector
Filter cartridges are washable and reusable
Can be pulse cleaned on a continuous or on-demand basis
---
Custom Filtering Solutions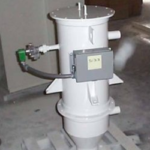 At Jim Robbins & Associates we believe in providing custom solutions that meet your exact operational needs. Let us help you find the right solution for you. Contact us today.