Jaygo is a company that got its start manufacturing equipment mainly for the petroleum, chemical and pharmaceutical industries, but is now an established leader in process equipment for all industries—especially industrial blenders, extruders and agitated filtration systems.
At Jim Robbins & Associates, we offer Jaygo products because of the immense variety of blender styles available, which can match any process application and virtually any material.
---
Sigma Blade Mixers and Extruders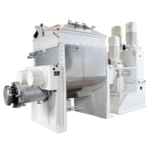 Double-arm sigma blade mixers are the standard for mixing high-viscosity or very-high-viscosity substances. The unique sigma blade shape creates a shearing action that results in powerful kneading of your material. Blending, dispersing and mixing also possible.
Options include:
Available with an extrusion screw outlet
Sizes range from small laboratory models to large production process models
Available with dispersion or "double nobbin" shaped blades as well as sigma
Many custom options such as vapor proof, dust proof, vacuum-ready, etc.
---
Conical Screw Blenders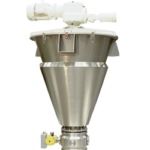 These multipurpose processors are favored by a variety of industries including plastics, rubbers, petroleum and chemical. Can be used as mixers or blenders, or for a variety of applications such as homogenizers, vacuum dryers or even reaction vessels.
---
Paddle and Ribbon Blenders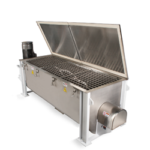 Incredibly versatile and economically priced, these are horizontal mixer/blenders with a U-shaped trough. Work equally well with dry, liquid and slurried products.
---
Plowshare Blenders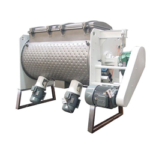 The JTB or Jaygo Turbulent Blender is a plough blender that's ideally suited for mixing together dry and liquid or moist materials, including powders and fibrous, moist or granular substances.
---
Planetary Blenders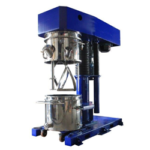 Jaygo's planetary blenders are jacketed, insulated and sheathed and built to withstand high vacuum.
---
Agitated Filtration and Drying Systems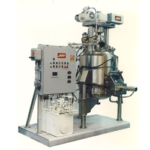 Jaygo's  Agitated Filtration and Drying Systems come with a number of advantages including:
Agitator combined filtration and drying in one system
Complete product containment
Complete solvent recovery
Automatic, built-in drainage system
---
Vee and Double Cone Blenders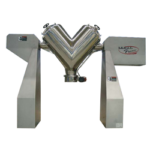 The unique design of a "vee" or double cone blender lets the shape of the equipment do much of the work, resulting in rapid and uniform mixing. Offers gentle mixing, low energy cost, zero "dead spots" and easy gravity discharge.