Prater has made a name for itself by offering particularly low-maintenance dry solids/bulk processing equipment—with a low lifetime cost. We turn to them in particular for their exceptionally reliable grinders, sifters, air classifying equipment and rotary airlock valves. All Prater equipment can be customized to your process and your specific application.
---
Rotary Airlock Valves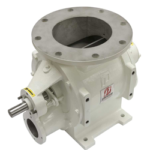 Rotary airlocks provide standard feeding rotary feeding capability in use cases where product has to pass from one type of conveyor to another, from a pneumatic conveyor to some other conveyance method. The rotary valve creates an airlock seal so that pressure and temperature is not lost from the controlled environment. Prater is known for tight seals and optimal valve performance.
---
Lump Breakers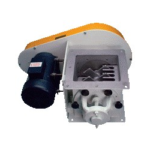 Most material handling systems will require lump crushing at some point in the process. Lump breakers allow product to fall into the controlled environment where moving blade crush it against stationary blades. The product is unable to fall through the blades and exit the system until it has reached the desired particle size.
---
Hammermills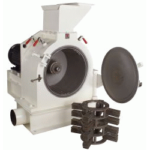 Prater is perhaps the foremost name in hammer mills in the world, and has been making them for over 90 years. Their models are top of the line, high-efficiency units in a variety of sizes. Prater's hammer mills feature excellent power efficiency even when operating at high capacity with high throughput.
---
Fine Grinders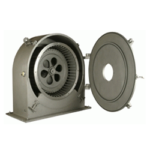 Boasting better design with higher capacity than most fine grinders on the market, Prater's fine grinders deliver precise particle size control and exceptional dust control.
---
Air Classifier Mills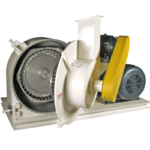 This unique and efficient design combines traditional mills/grinders with an integrated air classifier, so that the entire process happens in one unit. The result is a system with a small footprint and precision particle size control—as well as advanced safety features.
---
Centrifugal Sifters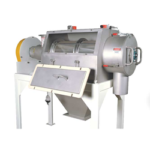 The Prater centrifugal sifter is an ultra-high throughput rotary sifter which can take particles down from a quarter inch to 325 mesh. Self-cleaning and easy to use with extremely low maintenance costs.
---
Air Classifiers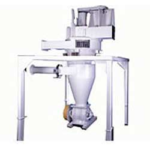 If you need to do fine separations on product with narrow size distribution, Prater's air classifiers are a work of art. The design features a pre-classification air stream, a "clean" entrance for particles so they don't hit other recirculating particles, and an adjustable secondary air system for the most precise cuts possible. Truly the best in its field.