REMBE is a leading provider of safety systems and safety equipment for industrial plants. At Jim Robbins & Associates, we offer dependable REMBE safety equipment to our customers because of the company's demonstrated high safety standards. REMBE is the leading choice across a variety of industries, including:
Oil and gas
Food
Wood
Chemical
Pharmaceutical
Petrochemical
Explosion Protection Basics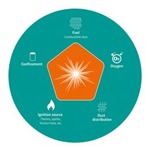 No matter your industry, employee safety is critical, and every hour of downtime for your plant cost's your business money. This is why industrial plants must be protected from the threat of explosion with proper safety systems and safety equipment in place. Explosion protection can be provided in a cost-effective manner through proper explosion venting and explosion suppression.
Preventative explosion protection measures can be taken to reduce the risk factor within your facilities. The aim is to stop combustible material from colliding with an ignition source and atmospheric oxygen in a confined space to prevent explosions. In many circumstances there are simply too many ignition sources to keep track of. This reality makes preventative measures a crucial part of workplace safety.
Below is some of the REMBE safety equipment that Jim Robbins & Associates carries for enhanced workplace safety.
Explosion Vents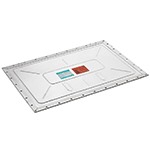 Explosion vents protect your workplace by reducing the pressure within a vessel, and minimizing the explosion's impact to the surrounding environment in a controlled way. REMBE's explosion vents come in a variety of shapes, materials, and temperature and pressure resistances. Our representatives can help you to determine what specifications will best meet your needs.
Explosion Door ETX™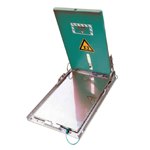 The Explosion Door ETX from REMBE automatically recloses after explosion pressure has been relieved, closing off the supply of oxygen into otherwise flammable air. This application is critical to workplace safety, especially in areas with a high occurrence of glowing embers and hot surfaces.
Post-explosion fires in elongated areas such as ring dryers remain a high possibility, especially if the pressure relief device remains open following the explosion. The REMBE Explosion Door ETX automatically recloses, to prevent this from happening. It also remains undamaged through the entire process, and ready for its next usage.
Accessories
SK signaling unit
Accessories for your explosion vents
Signaling units from REMBE®
SK signaling unit
RSK signaling unit
BIRD signaling unit
Weather resistant insulation
KAD: Weather cover for vent pipes/ducts
Flameless Venting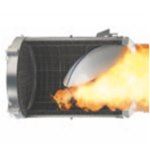 You can reduce the consequences of an explosion while providing the highest level of protection for your employees, with flameless venting. This process allows the flames to rapidly cool by utilizing the flame absorber's steel mesh. With a flameless venting system from REMBE, no flames and no pressure exit the vessel.
We can help you to create optimum process conditions inside your plant, by reducing the pressure wave and noise inside the plant, through flameless venting. With the REMBE Q-Rohr design, no burned or combustible materials are ejected from the area.
Explosion Isolation
Dust explosions can cause flames and pressure waves to spread throughout the plant, via pipes, pneumatic conveyors, and aspiration lines. Pre-compression and flame jet ignition can exacerbate the explosion and cause a series of secondary explosions resulting in more damage.
An explosion isolation system minimizes the consequences of an explosion and protects adjacent areas of the plant.
No two companies processes are alike. Our representatives can help you find the right REMBE safety equipment for your business. Call us today at 901-726-1234 or request a consultation to get started today!
For more information on products and services, click here to download a printable copy of our line sheet.