After years of working with the top bulk solids companies in the world, Jim Robbins developed partnerships with companies that offer air pollution control and solids handling solutions based on the specific problems we've seen our customers face. All of the products that Robbins Solid Solutions offers are rugged, reliable, cost-effective solutions—backed by 40 years of experience in solids handling applications.
Our experienced team will work with you to customize any of our products to your specific needs. In many cases, Robbins Solid Solutions will offer not only a superior product, but significant cost savings over other manufacturers. For a demo or to ask questions, contact Jim Robbins & Associates today.
---
Piping, Tubing, and Couplings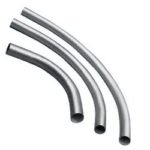 Robbins Solid Solutions offers a variety of options for piping and tubing, including pneumatic transport products. We also offer couplings for many applications, with customization available.
---
Welded Storage Tanks and Silos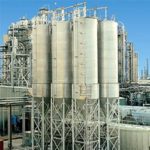 For many products, storage needs to be weather-tight, leak-proof and cost-effective. Robbins Solid Solutions offers all three. These silos and storage tanks have all joints welded for total protection of your product, eliminating both contamination and waste.
---
Bolted Storage Tanks and Silos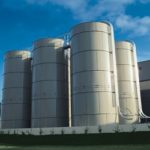 For larger volumes or more difficult installation locations, we also offer leak-tight bolted tanks. Our bolted seams are engineered to provide maximum weather protection and keep your product safe even without welding.
---
Bin, Hopper and Tank Vibrators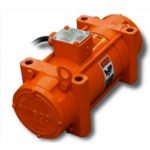 When dry material won't flow, the most likely cause is friction—among the material itself and between the material and the bin, hopper or tank. One cost-effective solution is to use vibration to break the friction and get product moving again.
Our bin, hopper and tank vibrators can be used for a variety of materials including sand, large aggregates, fine powders, pills, flakes, grains, and any other solid moving through a bin. Will solve flow problems ranging from slow flow and clogs to jams, rat holes, "bridges," and product sticking to the sides.
---
Flexible Connections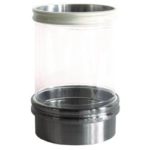 Designed to work with a range of products and applications, our flexible connections will serve you well anytime you need a flexible tube connector or flexible transition. Reduces downtime and is easily customizable for any application.
---
Roll Crushers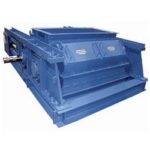 Simple and cost effective size reduction equipment, our roll crushers feature few moving parts and a much more even result than other types of crushers. Get the particle size you want—even with wet or sticky materials.
---
Butterfly Valves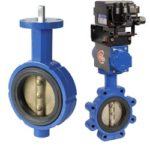 Slim, reliable valves for a variety of pipe diameters. Our butterfly valves can be used for simple on/off service or to throttle product flow rate.
---
Box and Drum Dumpers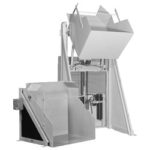 Dumping drumps or large boxes/crates without proper equipment is slow, dangerous and produces unreliable results—with frequent spillage. Box and drum dumpers allow your workers to rapidly, safely dump product, with precise control over where it goes.
---
Ball Mills
The time-tested and engineer-refined method for grinding and blending materials in a variety of industries. Our ball mills feature optional cooling jacket for temperature control, and can be filled with metal or ceramic grinding balls—or rods.
---
Belt Scales
Belt scales allow you to regulate product loadout or simply monitor production output for precise inventory control.
---
Load Cells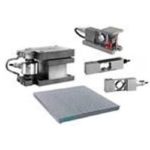 Simple, precise, rugged load cells for any solids handling application.
---
Vibratory Ball Mills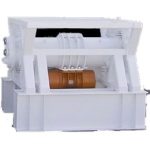 The rotary action of a traditional ball mill creates excess heat and can lead to product on the outside edge simply "riding along" without being crushed. Vibratory ball mills solve both problems for a gentler, even more uniform grind.
---
Double Dump Valves
These valves are superior to rotary valve and knife gates if you need to maintain pressure in the product source at all times. The double-dump setup allows one side to dispense while the other side is collecting, with no air seepage or pressure change. Works even with chunky or fibrous material that would jam other valves.
---
Conveying Eductors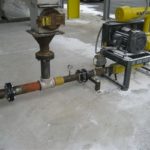 These highly energy-efficient eductors use vacuum to pull solid material into a pneumatic conveying line, and can operate 24/7 without issue.
---
Flow Testing
Your product's flowability is the key piece of data that determines the ideal properties of most of your bulk handling equipment. Robbins Solid Solutions offers accurate, fast results that will get your solids flowing at maximum throughput—including sticky, chunky wet and troublesome solids.