We turn to Taylor Products for many of our packaging equipment recommendations, for one simple reason: nobody has developed so many different packaging options for so many different industries. Taylor's equipment considers your entire process and puts an emphasis on reliable, highly efficient solutions—with substantial cost savings.
With Taylor Products equipment, we can start with the type of product and packaging you use, and work backwards to find the machinery that produces the absolute best results. From there, we customize it for your specific use case.
---
Valve Bag Filling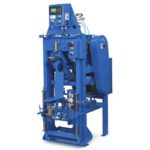 Whether it's powders, pellets, seeds or any other substance, Taylor's valve bag fillers are customized to the product and keep waste to almost undetectable levels.
---
Open Mouth Bag Filling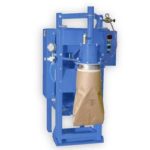 Equipment to handle the entire open mouth bag filling process—from weighing and filling to pinching, sewing or heat sealing without waste.
---
Bulk Bag/FIBC Filling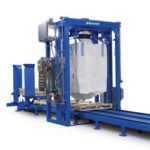 Match your product's characteristics to the bag's size, inlet spout, loop style, and discharge outlet to optimize your use of bulk bags/jumbo bags (FIBCs).
---
Drum, Box, and Tote Filling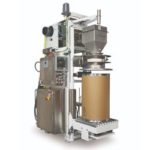 Underfill by even a fraction of what's promised and the customer will notice. Underfill and profit margins suffer. Taylor Products offers filling solutions for drums, boxes and totes that improve workflow as well as precision.
---
Packaging Automation and Robotics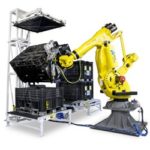 Better engineered robotics result in better packaging lines—and higher efficiency. Taylor offers top-of-the-line solutions for:
Robotics
Semi-automatic packaging
Fully automatic packaging
---
Complete Packaging Lines
Jim Robbins can work with you to create a complete packaging line using customized solutions from Taylor Products as well as our own expertise across hundreds of clients. We produce packaging lines that meet your specific needs in terms of throughput, precision and cost—all optimized for your product.
---
What do you need to package?
Don't let a suboptimal packaging system hurt profit margins, client satisfaction or point-of-sale appearance and saleability. Let the experts at Jim Robbins & Associates help you. Contact us to discuss your needs today.