Vac-U-Max focuses on innovative conveyance, loading and unloading systems, especially for powders and granular bulk products. Most of their equipment is pneumatic, but they offer a range of related devices including screw conveyors. We recommend Vac-U-Max when a client wants to keep grain/powder product waste to a minimum and reduce process costs.
---
Vacuum Conveying Systems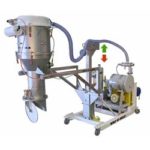 Vacuum conveyance is a highly efficient conveyance method that's well suited to a variety of products. We will work with you to customize your pneumatic system to your product's characteristics and your specific operational needs.
---
Vacuum Loading Systems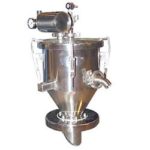 Vacuum conveying systems can be used not only to move product but to load it into a variety of equipment. This virtually eliminates loss of product and greatly reduces the manual steps involved in a process.
---
Vacuum Direct Blender Loading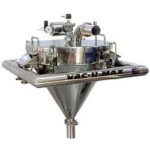 Direct charge loading seamlessly moves product from your conveyance system into vacuum-tight blenders, mixers, reactors or other equipment. Almost any type of equipment or vessel that can withstand vacuum is capable of being filled by vacuum direct loading.
---
Flexible Screw Conveyors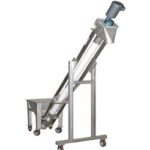 These are simple, efficient systems that transport dry bulk materials at low cost. They are able to move powders and granular product without product separation.
---
Aero Mechanical Conveyors
This is one of the most efficient and ingenious methods for moving powder from its source to the process. The aero-mechanical conveyor is a two-tube system that basically fluidizes the powder with pockets of air to move it quickly and efficiently to its destination. One tube delivers the product and the other is for return. Simple, effective and brilliant.
---
Bag Dump Stations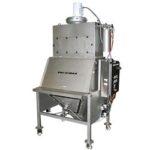 These dump stations allow bags to be dumped with three major advantages:
Less chance of spilling
Minimal dust
Better positioning, height and design for faster, easier dumping
Each unit has a specially designed body with the fewest welds possible and is designed for easy cleaning.
---
Industrial Bag Compactors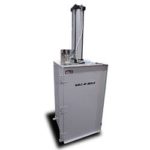 This operator-safe bag compactor is a huge step up over other designs. All pneumatic, with no motor and no messy hydraulic fluid. The unit can work as a standalone device or hooked up to one or two bag dump stations.
---
Bulk Bag Unloaders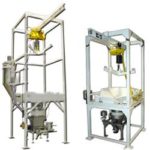 An easy, clean and low-cost way to discharge bulk bags or semi-bulk bags. Perfect for ensuring dust-free discharge.
---
What's your product?
If you have a product, then we can help you move it—at lower cost. Let us customize a solution to your needs. Talk to the experts at Jim Robbins & Associates today.